Today marks the beginning of 9-day long festival of Navratri, a festival which celebrate victory of good over evil. The festival is dedicated to goddess Durga and her 9 incarnations and holds great significance across the Hindi heartland & some parts of eastern India. Navratri Fasting across the 9-day period chalks out a specific set of items one can consume, and a specific set one needs to abstain completely.
What makes to the table and what not?
From a religious lens, fasting is a way to come closer to god. Fasting pushes an individual to let go off the regular way of life; practising self-discipline and stoicism, inculcate strong will power and switch to lighter set of foods. So, Onions, garlics, Alcohol, Wheat grains something which are a common in households are shelved for 9 days.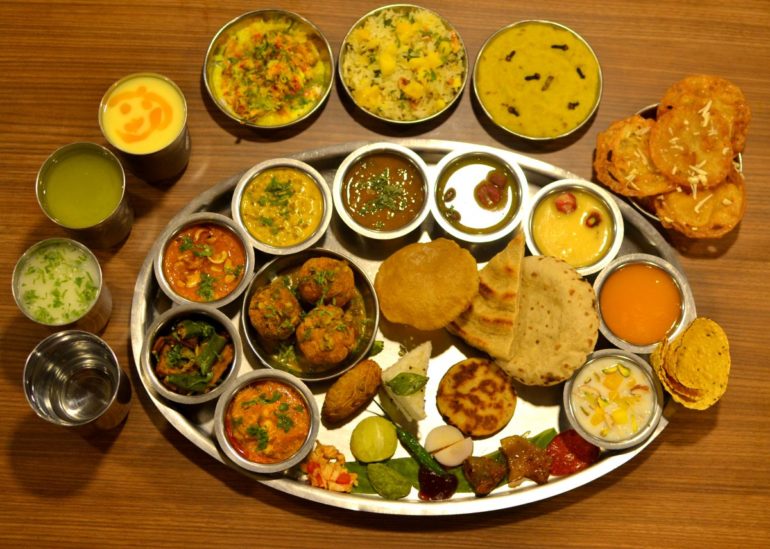 For those who ridicule the idea of food and getting closer to god, science has a deep backing for fasting. Navratri happens twice a year and both the times it falls under the changing season. A time where human bodies are most vulnerable to sickness due to low immunity. Fasting or Abstaining from foods difficult to digest like wheat, refined flour and switching over too food items like Buckwheat (Kuttu), Walter caltrop(singhada) we keep the metabolism healthy helping to keep sickness at bay.
Simple Meal ideas to fast during Navratri: –
Small Meals
Fasting doesn't mean starving, the reason people end up consuming gigantic meals at the end of day is because they starve and crave for that luxury dinner. Fasting means eating clean for mind and soul, not eating a 3 or 4 course maharaja thali with unlimited portion at an authentic thali restaurant which says #NAVRATRISPECIAL. Our refined and processed markets have grown so big, and are so efficiently placed; fasting can make you gain substantial amount of weight if you follow the gimmicks. Make way for home cooked food, you know what's in it.
Low-Fat Food
Ice cream shakes are allowed, so are Chocolate's post dinner. Don't be on the lookout for healthier alternatives be ready with it. Buttermilk can do equal good to hydration and hunger pangs as what a Chocolate smoothie could do. The question is are you willing to go up for it. Keep a light drink always ready with you as there would be times when access to fasting food would be tough and you would need to quench the thirst.
Vegetables
The go to potato, banana chips, crispy ladoos do come in the category of fasting permitted food list but are heavy to digest and pack enormous calories. Plethora of vegetables should be your go to bet for better fasting results both religiously and scientifically.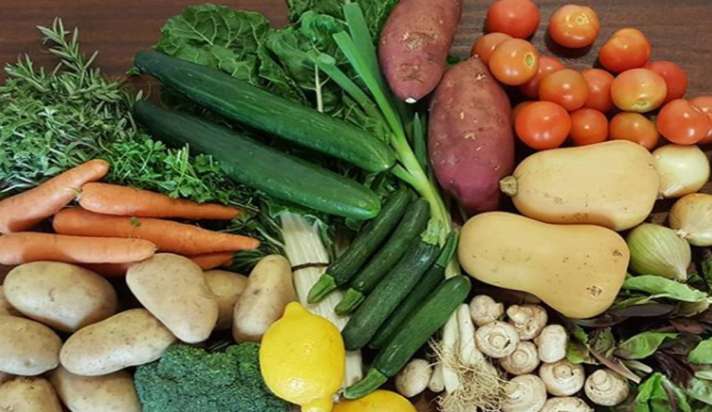 Workouts
Never skip your workouts. Opt for a workout change, how about a 9-day Yoga-Meditation course. Light body and a peaceful mind can reap in best results from your meditation time. You bet one cant go through meditation with a Butter chicken in dinner. The light mind state can be a perfect time to adopt new activities.
With the science all crystal clear, we hope Navratri's this year are even more joyous and fulfilling for you. Have a wonderful recipe in your mind share your thoughts to admin@commoncelebrity.com and we will be more than happy to share it on the larger group.
Stay Raw-Stay Unshakable
Happy Karma!!
Disclaimer: The content of this website is  for information purposes only. None of the authors, contributors, administrators, or anyone else linked with commoncelebrity.com, in any way is responsible for use of any information contained in the content.
cover image courtesy: boldsky.com
Hi!! I am a full-time health and fitness blogger living in Delhi, India. Somehow I made my passion for fitness inculcated into my Work Profile. My goal with my blog and videos is to enable your passion for healthy management of Work-Life Balance.
Comments